Let's Rodeo The 62nd celebration will feature Barnes PRCA Rodeo's award winning animal  athletes - bulls, bucking horses and saddle horses.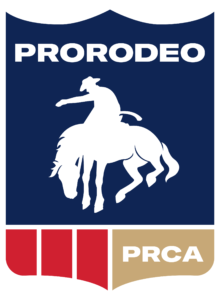 Welcome to the 62nd Hawley Rodeo
The small town of Hawley, Minnesota rolls out the western hospitality June 10-11, 2022. Located off Hwy 10 and a short drive from I94 and the Fargo area.  The hillside rodeo arena is picturesque, nestled among the northern pines and along the Buffalo River.  Local Boy Scouts, Girl Scouts and FFA members will welcome you to the rodeo and make sure you have plenty of food options.
Barnes PRCA Rodeo, third and fourth generation
Westin and his wife Katelyn will again travel with their young children Elsie and Martin to Hawley Minnesota to produce the rodeo in 2018. Three-year-old Elsie and her younger brother Martin are now the fourth generation of the Barnes PRCA Rodeo family business. Elsie is a mini-me of her mother Katelyn helping out with washing…